"I was within and without, simultaneously enchanted and repelled by the..."
– Yes. I did it. I finally read "The Great Gatsby." What a beautifully crafted story. Some lines took my breath away. No lie. I read them and gaped at their aching loveliness, at how true and terrible they were. That's the type of book I most admire, a real writer's book.   
3 tags
"Daria: So it turns out that my life up til now has been a sham. I can't..."
– Daria, "Write Where It Hurts" Yes, I'm watching through Daria again. It's still wonderful. 
"Zen is less the study of doctrine than a set of tools for discovering what can..."
– Jane Hirshfield, "The Heart of Haiku"
1 tag
A Library for the Subway →
scribnerbooks: INGENIOUS!! counterpunches: A trio of students from the Miami Ad School—Max Pilwat, Keri Tan and Ferdi Rodriguez—have came up with an innovative concept that allows people to read the first ten pages of popular books while riding the subway.  Using near field communications (NFC) technology, commuters select the desired book from a list of popular titles and read its...
2 tags
Occasional eavesdropping is the best part of working at a coffee joint. Right now, there's a woman relating a peculiarly sad family history behind me. She's told her companion about how her father dropped dead and her mother got cancer. It's also a story about religion, about Judaism. Being Jewish has been a key thread through her life. It helped form her identity as a young...
1 tag
Why 'Mass Effect' is my favorite video game I've...
Okay, that's a slight overstatement. "Mass Effect 2" was one of the first games I played, but I didn't get more than 20 minutes into it. Taken completely out of context, the talk about biotics and The Illusive Man made no sense to me and I couldn't get into the story. Then, just last year, my boyfriend decided that he wanted to replay the first two games before...
1 tag
21 emotions for which there are no English words →
This is lovely.
3 tags
Jay-Z lyric or line from The Great Gatsby? →
1 tag
"Idle dreaming is often the essence of what we do."
– Thomas Pynchon (via NYT)
2 tags
Neuroplasticity
This is my new favorite word. I started reading "The Shallows," which is highly interesting, and the first few chapters are a crash course in neurology. Neuroplasticity means the malleability of the brain, the ability for our neurons to form new connections. It's a pleasing way to think of our brains, flexible and active, always changing. Much nicer than the concept of a mere...
1 tag
"The test of a first-rate intelligence is the ability to hold two opposed ideas..."
– F. Scott Fitzgerald, The Crack-Up (via austinkleon)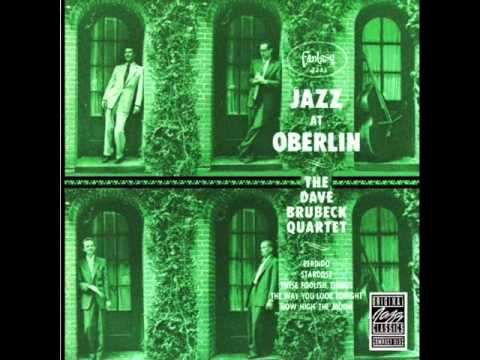 2 tags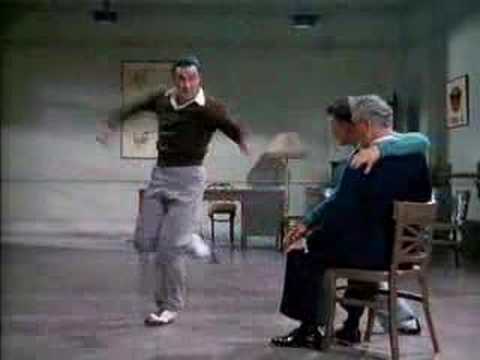 A public service announcement
This morning during breakfast, I learned that a young woman in the dance scene was killed in a drunk driving accident. I had never met her, didn't even recognize her name, but as I saw the scattered "rest in peace" posts across social networks, I started crying into my oatmeal.  It doesn't take any great stretch of empathy to imagine your closest loved ones being the names...
2 tags
National Novel Writing Month
I've decided that this will be the year I return to my fiction roots. That means NaNoWriMo. Even though I love the idea of NaNo, I've only participated once before. In 2007, I churned out a horrifically bad historical romance. It was incredibly fun. But I haven't spent much, if any, time since then working on fiction because by November of the next year I was writing as a...
3 tags
The strangest thing about freelancing so far is how meaningless time is. Not in an existential, empty way, though. It's just so much more fluid than when I worked a standard job. I've let myself drift in and out of very peculiar patterns: turning in at 4 AM and sleeping til noon; working after midnight; spending time reading, cooking, or dancing whenever the spirit moves me. It...
2 tags
Advice from 1820 about beating the blues →
Who knew some people were so perceptive about mental health back in the day! I'm a firm believer in #9 and try to take #17 to heart more often. 
2 tags
Last Wednesday afternoon, I learned that Tecca.com was shutting down. I wrote for them for only five months, my second gig after going freelance. The sudden closure of the site meant that a great resource and about half my regular income was disappearing. It was an unwelcome shock.  What a funny coincidence then that earlier that day, I'd been browsing the archives of zenhabits.com and came...
irisblasi: The New York Times Book Review: Any literary genre you simply can't be bothered with?  Emma Thompson: Horror. I can't manage it. I become — well — horrified. Self-help books have a similar effect.  via
Writing about social media marketing frequently ends up being a discussion of how to engage your lowest common denominator, since most people on the Internet are wildly, painfully dumb. It makes me so unexpectedly happy when I find a campaign that's not just taking the easy route, but is actually trying to engage people in a quirky and delightful way. I just wish they weren't so few...
2 tags
Why I wish I'd seen Daria as a teenager
I grew up in a house where watching television was a pretty rare occurrence. Almost everything I watched was courtesy of PBS, from Sesame Street to Reading Rainbow to the News Hour (good old Jim Lehrer!). In fact, I never watched TV just for fun until college.  For the most part, that never bothered me. Sure, I missed out on a few entertainment touchstones, but that didn't seem to stop me...
1 tag
Personal musical history
Through a quirk of OS updating, I wound up with two copies of my entire iTunes library, but only one set actually plays. Which means I've been spending a little time every day for the past few weeks chipping away at deleting the useless duplicates.  The good thing about being a DJ is that you acquire a huge collection that's somehow never big enough. The bad thing about being a DJ is...
Why I love being a science writer
As a kid, I once told a teacher, "I'm not a math and science person." Throughout the rest of my young adult life, my mom would occasionally give me grief about that statement. Why would I want to limit myself in my own mind? Even if I didn't enjoy those classes so much, that didn't mean I should only let arts and literature make up my interests. I'd roll my eyes...
4 tags
Watch
Performance from bluesShout 2012 with Angie Fadness. I'm very proud of what she and I made. 
1 tag
Une Annee Sans Lumiere - The Arcade Fire I first...
Downpour
It's been a long time since I thought about the storms of my college days. We waited for them, the sudden pounding downpours that would evaporate to nothing within sixty seconds. I'd sit at my desk, one eye on the window and one ear alert to the first patter of raindrops. I'd tell myself I was working still, but I had no concentration on schoolwork.  The first drops of those...
Deep down, I have a wide competitive streak. It's something I've tapped into only recently, since the first time I didn't make the finals in a dance competition and suddenly realized that I really, really wanted to. It's new enough that I'm still figuring out how to deal with the preparation, the pressure, and the performance.  Tomorrow I will load two playlists onto...
I'm a gal who does make New Year's Resolutions. Even though my ability to keep them is pretty lackluster, I do like having a time and a reason to assess my situation and think about how to make it as great as possible. My 2012 list covers minor and major items, from hosting more dinners to finding a new job. But I think the most important resolutions I've made are about overall...
I went out for drinks tonight with my coworkers, but the best conversation I had was with an easy-going stranger who was hitting on me. The screenwriter/anthropologist told me that after badly breaking his leg at age 25, he spent a year as an invalid and realized the importance of pursuing your creative outlets. "Nobody's going to make them happen for you." Nothing he said was...
What I learned tonight
- Making something you love into work is stressful. Especially when it's work for little or no money and little or no appreciation. It's so important to keep the passion.  - My gut is almost always right. - Prepare. Always, always, always prepare. 
I biked for three miles and some change this evening. It's a crisp, clear fall night. Dark. Brilliant. I ducked down secluded one-way streets, weaving over the pavement. A whiff of smoke caught my attention; family and friends were having a bonfire in their backyard. It was a good ride. 
Politics and conflict
Today was the most frustrating I've had in many months. It featured many sobering reminders about human nature and human interaction. Things started off with watching an episode of The Daily Show with the boyfriend, sparking one of our rare discussions about politics. I tend to avoid the topic for my own sanity; I don't need the blood pressure spike or the helpless anger. At any rate,...
2 tags
1 tag
"Wild Wild Horses" - Atmosphere ...
1 tag
Quiet Little Voices - We Were Promised Jetpacks
1 tag
On catcalls
Getting catcalls on the street doesn't usually bother me. The world could use more compliments, after all. On a day when I'm in a good mood and have pulled together an outfit I'm proud oh, it's a nice validation when a stranger says I look beautiful. "Why yes," I think to myself, "I do." Even some of the more explicit comments don't phase me,...
1 tag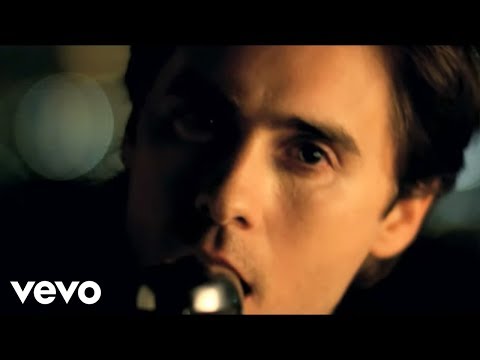 2 tags
You know you're a dancer when...
Only in the dance world is the question, "Do you shag?" a totally non-sexual and appropriate thing to ask. The craziest thing is that when I heard it asked at the bar last night, it took me two minutes to snicker at what a non-dancer would hear. 
1 tag
3 tags
Arguments about books
One of the ongoing debates I have with my boyfriend is about books. He is certain that in the not-so-distant future, books will be like records: rarities sought out only by collectors and snobs as the majority of users switch to a digital format. The very idea of that makes me unspeakably sad. And that's not just hyperbole; I've found it very challenging to explain to him why I think...
Bouquet of lillies = best $12 I've spent in ages It really is the little things.
1 tag
Skyscrapers of the future →
The reimagined Hoover Dam is my favorite. And, you know, the skyscraper on the moon.
2 tags
The National - Afraid of Everyone My first three...
1 tag
Watch
seawitchery: I started out clicking strategically… and by the end was just wildly clicking and dancing in my chair. biancavirina: CLICK THE SQUARES. THE WHOLE WORLD NEEDS TO KNOW ABOUT THIS. THIS THIS THIS THIS!
3 tags
One crappy song, two awesome videos
I have been having, as the saying goes, a terrible horrible no-good week at work. Fortunately, my wonderful and nerdy boyfriend works miracles in keeping me sane. He showed me this: http://www.youtube.com/watch?v=7ZWaWrvJ7nA I've watched it three times over the past 24 hours and it still makes me giggle. It also reminded me of a west coast swing clip to the same song. "Tik Tok"...